Hello, I'm
Matthew Cline
and I began
The Recondity Project
in 2007 as a place to test new concepts for my
Los Angeles wedding photography business
.
Since then, this project has grown into a brilliant outlet to expand upon artistry and creativity and to give new and upcoming talent an place to thrive.
THE NAME
"
Recondity
" is derived from the word "recondite" (dealing with very profound subject matter). This alludes to the depth and imagination I strive to express in my photography.
BENEFITS OF A PAID SHOOT
Features available exclusively for paid shoots
(and sometimes bartering)
:
~ Priority bookings on any day or time
~ Exclusive choice of concepts and locations
~ Advanced retouching
~ Digital negatives (the original images in full-resolution) from the shoot
~ A DVD set with all the edited images and digital negatives
~ A web site showcasing all finished images or showing off your talent and brand
~ In-person consultations and planning
~ The rights to use the images for whatever you want (except for profit)
~ High quality, professional level prints
~ Custom album / portfolio design and printing
PRICING
Standard rates start at just $135/hour, but may vary based on modeling experience, concepts, and a variety of other factors. Contact me for details: 310.876.2141 |
photos@recondity.com
THE TF OPTION
TF is an acronym meaning 'Time For ...' (traditionally TFP, 'Time For Prints') used in the modeling business to mean that
all talented people
involved with the photo shoot will offer
an equal portion
of their services for
free
, with the understanding that they will all get usable photos for their portfolios. The intent of a TF shoot is
collaboration
.
Now, here's the thing. I don't
need
any new photos for my portfolio, but I do love to create new stunning works art.
So, on occasion, I will offer the option of TF to models, makeup artists, hair stylists, clothing designers, etc who simply inspire me.
With every TF shoot, you will automatically get...
~ 1-2 hours of shooting (depending on concept)
~ The option of shooting at my studio or any location of your choice in the LA area
~ 2 professionally edited, web-ready images with the Studio Cline logo*
~ Fast electronic transfer of the images
~ Option to select images to have touched up from proof gallery
~ The rights to share images online and post them in your portfolio, web site, etc
*Each person working on the project will have the opportunity to select 2-5 images of their choice, depending on quality of shoot conditions and time restraints due to paid projects. Most often, you will walk away with 15-25 edited images, but 5 is guaranteed.
Optionally, you may purchase any services listed above in the "
paid shoots
" section along with a TF shoot.
But,
I always offer more if you impress me:
~ Before we agree to shoot with your far superior portfolio or resumé
~ In the planning process with ambition, determination, and exquisite preparation
~ During the shoot with exceptional or simply unexpected talent
~ At any time with outstanding creativity or absolute professionalism

Note
:
I love to barter and negotiate in the name of making a masterpiece.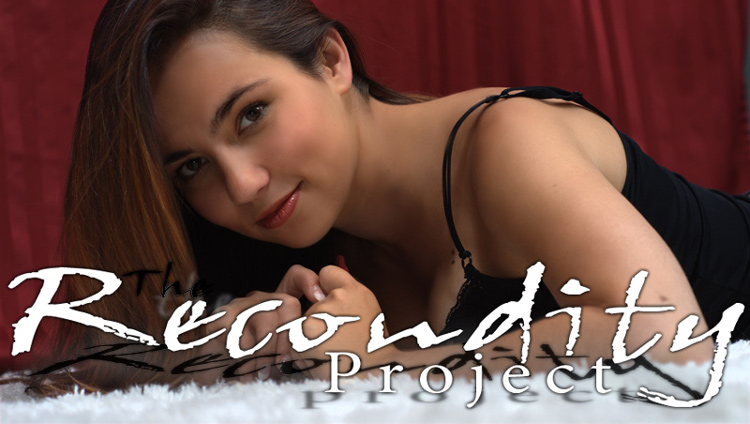 Visit Recondity on ModelMayhem